Using the original logo aesthetic, it can also be extended towards other KTBYTE products and features.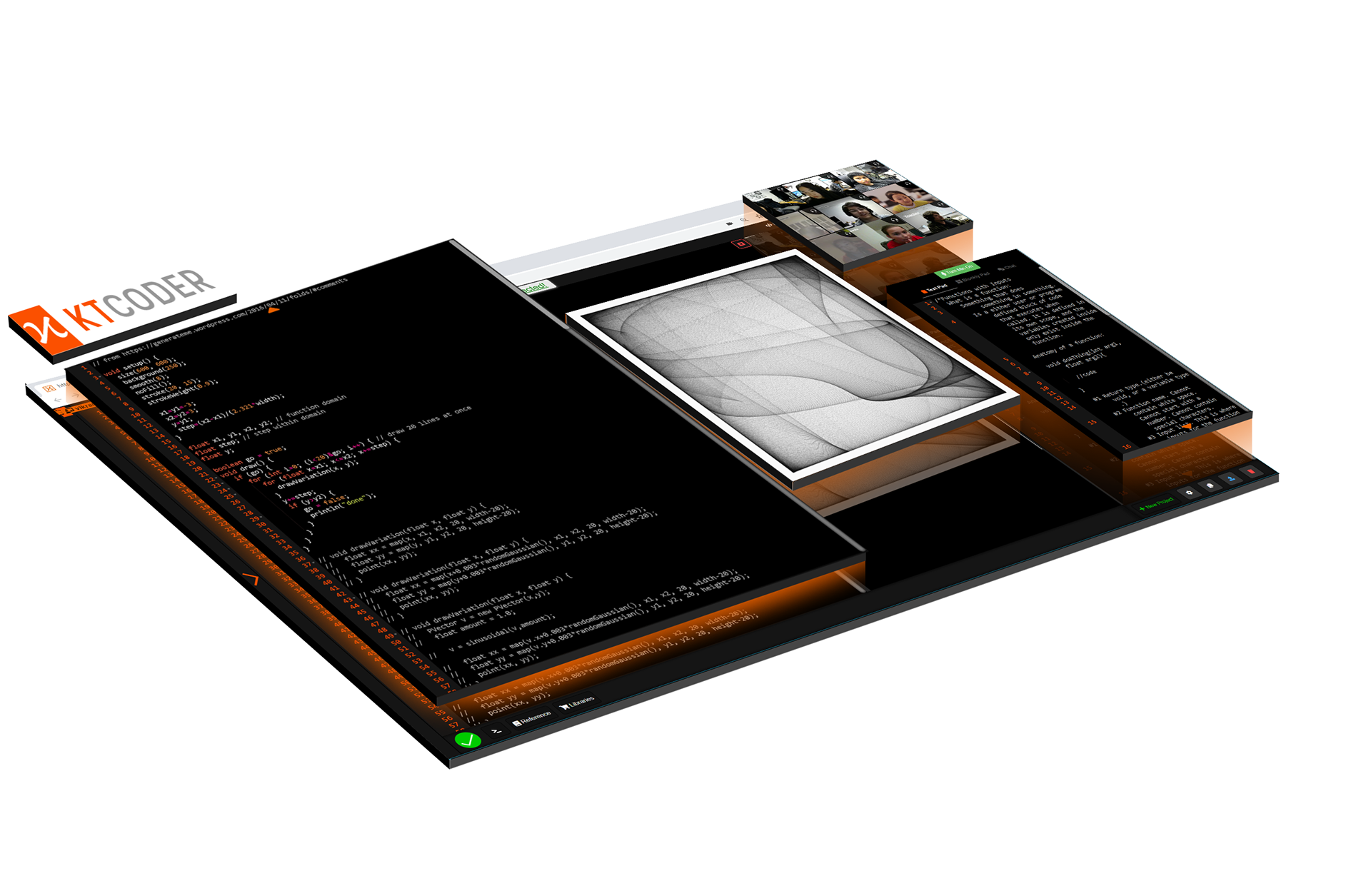 Nav bar version of the logo. 
The length of the "Kappa" icon makes it hard to place "Computer Science Academy" centered, under the entire logo. And, adding the text under "KTBYTE" will lift it up, and break its alignment with the "Kappa K". I've opted for a thin line that separates the logo and "Computer Science Academy", aligned with "KTBYTE".

Graphic Logo Personal Project
I wanted to create something graphically eye-catching and vibrant to add to company swag (ie. T-shirts, pens, bags), promotions for special events, and newsletters.