Course Communication Problem: 
KTBYTE's course progression was verbally communicated to parents. 
    • There was no easy, "quick glance" method of communicating our curriculum design.
We were starting to introduce more courses.
    • We introduced classes like robotics, generative art, workshops, etc. As we were iterating on our course offerings, the infographic design needed to be flexible enough to accommodate the changes.
Parents didn't understand that our courses were more advanced than our competitors. 
    • The standard "advanced" coding classes on the market were equivalent to our "intermediate" courses. This was because very few competitors offer college level classes. We needed to differentiate ourselves.
We wanted to explain why the same concepts were continuously covered
    • Knowing what something is called is different than being able to know when to use that concept to solve a problem.
Parents didn't understand our curriculum design
    • Our course progression was designed to accomodate factors like student maturity and even motor skills, which aren't related to conceptual understanding. 
New (2020) Progression Chart
Previous (2019) Progression Chart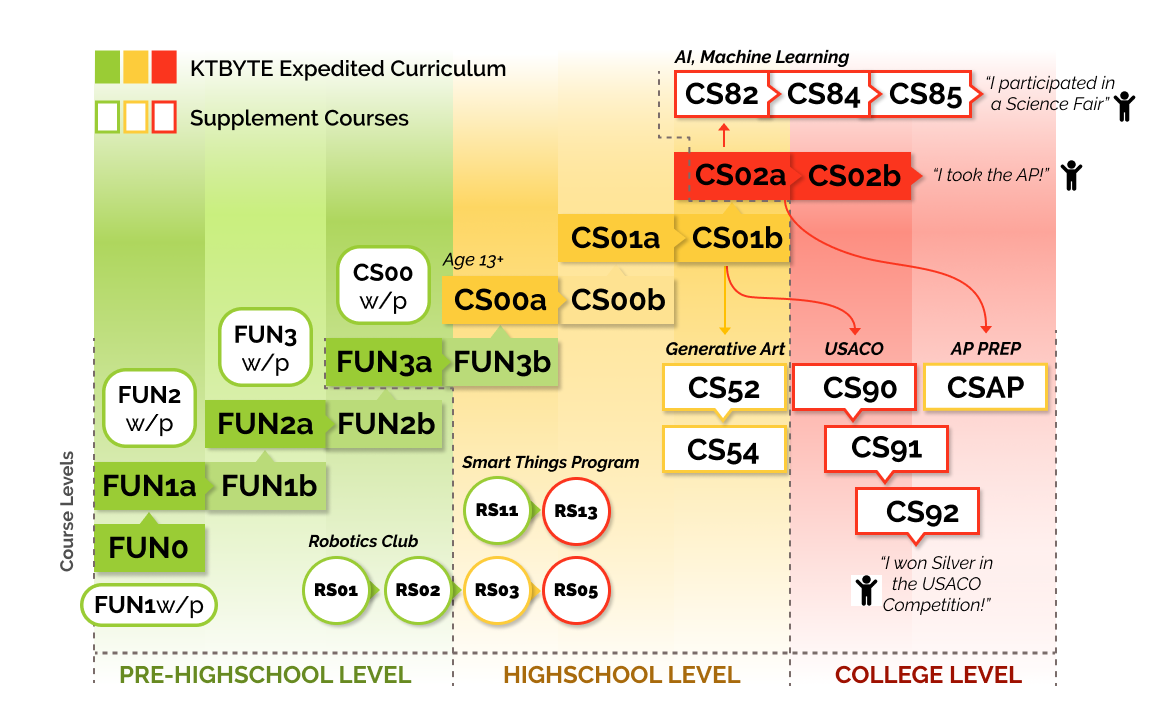 Previous Full (2019) Progression Chart

Chinese (2020) Progression Chart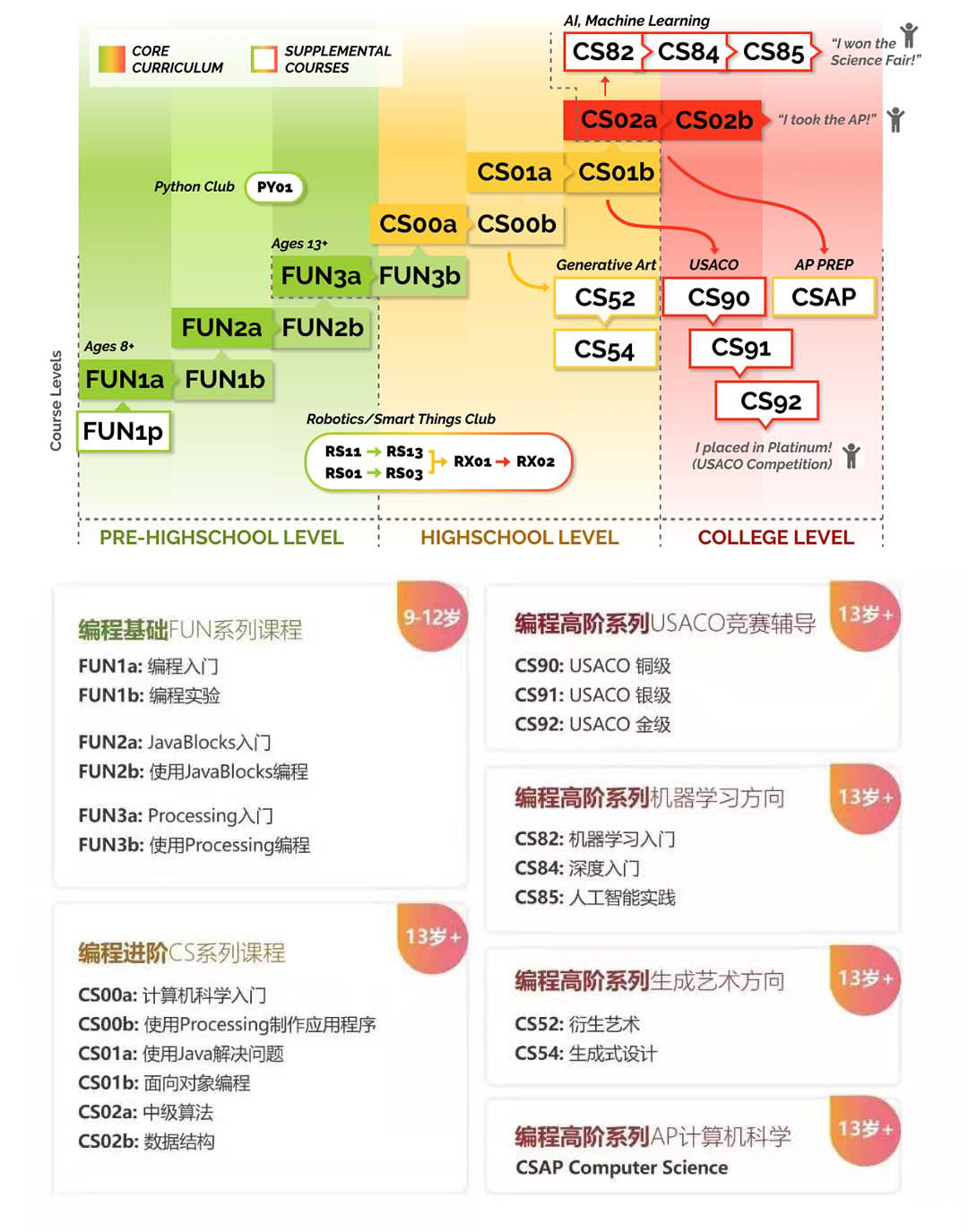 Progression Chart Iteration